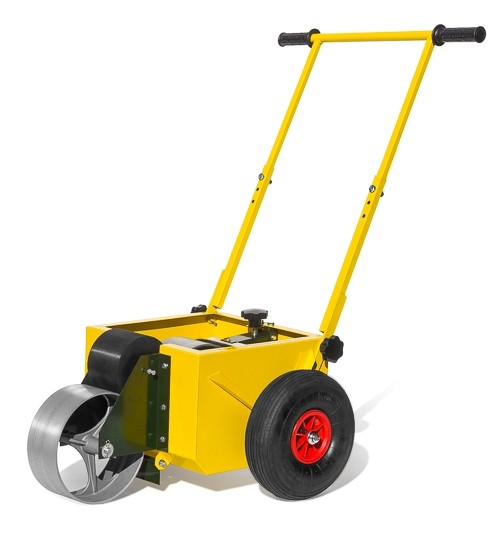 You will receive a high-quality marking cart (wet) with a capacity of 15 L (color mixture consumption for an entire football field: approx. 8 L). The sturdy steel frame is painted yellow and the balloon wheels ensure smooth running of the cart. Thus, the conditions for the best marking results are set. Other applications include sports with turf surfaces or cinder tracks. The marking cart is delivered without the color mixture. The appropriate marking paint can also be bought in our shop. Professional clubs also buy from us.
Details:
Sports Field Wet Marking Machine Roll Liner
Max. filling capacity: approx. 15 L
Colour: yellow
Weight: approx. 21 kg
Roll width: 10 cm
Colour intensity: Adjustable
Dimensions: 95 x 65 x 90 cm
Balloon wheels: 250 x 90 mm
Material: Metal/plastic
Diverse uses
Stable and durable
Easy operation
Fast and high-quality marking
Easy cleaning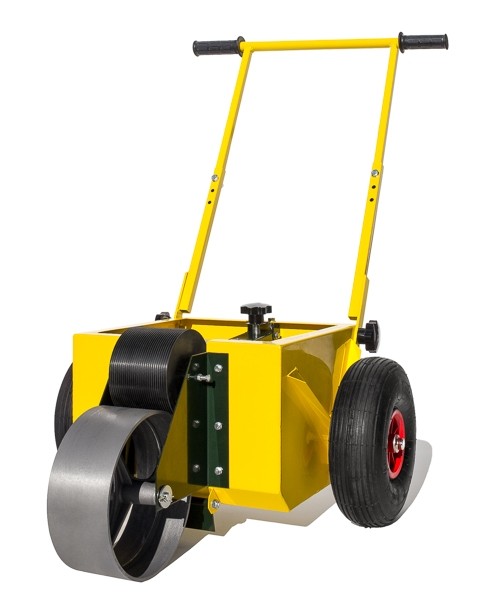 Line Marking Machine - Roll-Liner
Easy, fast and clean sports field marking with this high-quality wet marking cart.
---
EUR 399.90
*
Unit price
EUR 399.90 / piece
In stock. Order by 11 am, dispatch the same day.
---