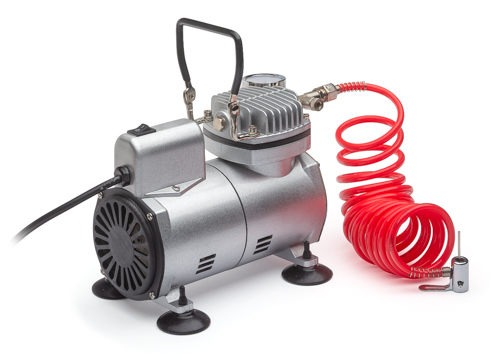 You get a modern high-performance compressor for inflating balls. This compressor is equipped with an extra long (3m) spiral tube to facilitate the inflation of the balls. With this professional tool you can inflate footballs without much effort, as well as handballs and training dummies, bicycle tires, car tires and motorcycle tires. The matching training exercises and balls can also be bought in our shop. Teams from various professional sports already work with our products.
Product details:
High performance ball compressor,
including accessories such as ball needle and various supplements with extra long 3m spiral tube.
Very quiet vacuum engine (oil-free).
Length of power cable: 1.8 m,
Power: 0.2 hp,
Capacity: max. 7 bar 220/240 V,
Material: Steel.
You receive a detailed invoice with every purchase!
Good luck with your training!
Ball compressor - electric ball pump
High performance compressor for inflating balls
---
EUR 109.90
*
Unit price
EUR 109.90 / piece
In stock. Order by 11 am, dispatch the same day.
---