FOOTBALL - TRAINER SET
Leather trainer folder + workbook (save 5 €)
quality trainer set
A quality trainer set for modern football trainers, comprising a trainer folder (leather) and a trainer workbook including accessories. You can also purchase both items separately in our Shop. Professional trainers use our training supports. 
Product features – trainer folder:
Quality workmanship
With a zipper
Colour: black
Size: 36 x 27 cm
Material: leather
Magnetic playground
incl. 44 magnets (yellow, red, black)
incl. board marker and pen
incl. 50 football game day sheets
durable and washable
Product features – workbook:
more than 500 pages
Format: B5
Page size: A5
Completely in German
Colour: dark blue / white
incl. a quality pen
Professional merchandise
Good luck with your training!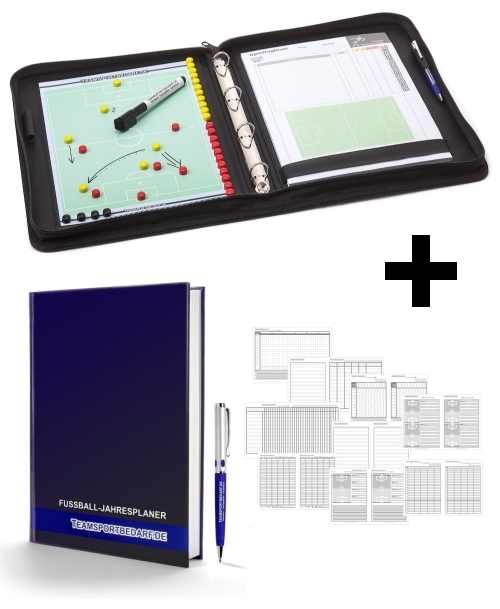 Trainer set 1 for soccer coach - trainer map + workbook
Quality leather map with a zipper and workbook
---
EUR 44.90
*
Unit price
EUR 44.90 / piece
In stock. Order by 11 am, dispatch the same day.
---