You get high quality football socks (pair). These are very well made, perfectly adapted to the calf of the athlete, durable (material: 97% polyester, 3% spandex) and very comfortable to wear (for example, for football players). The football socks are optimally adapted to our jersey sets and are available in various sizes and color combinations. Simply enter the desired size and color combination above and add to cart. The price refers to one pair Teamportbedarf.de football socks. The matching jersey kits can also be bought in our shop. Also professional clubs buy from us.
PRODUCT DETAILS:
Material: 97% functional polyester, 3% spandex
Quantity: 1 pair
Sizes: 31-34, 35-40, 41-47
Colors: Red / White, Navy / White, Royal / White, Green / White, Navy / Yellow, White / Navy
Design: Ring design, color matching with our jersey sets
Application: Football, Form: Slim, well fitting
You receive a detailed invoice with every purchase!
Good luck with the game!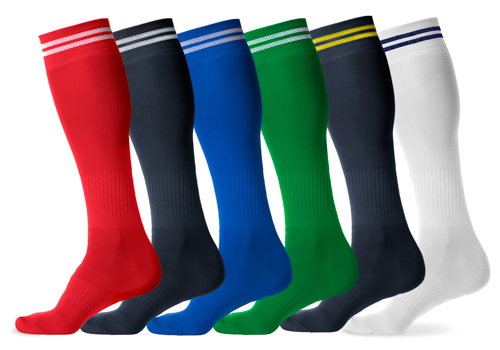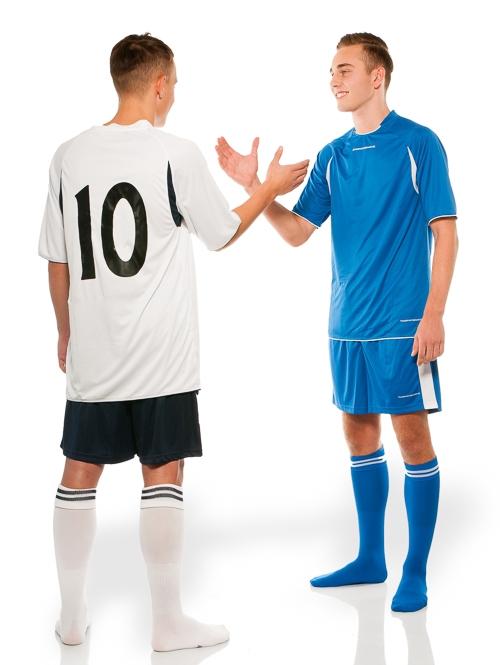 Football - football socks (pair) – high quality
High quality football socks (pair, very comfortable to wear
---
---