2x 500 g (pair) Running weights - cuff weights
You get modern running weights in professional quality, ideal for jogging, walking, aerobics or even Tae Bo. The hand or ankle weights have a practical velcro closure with metal handle and can be optimally fixed on wrist or ankle. They care for an effective muscle building. Train your arm and leg muscles while improving your stamina. The price refers to 2 pieces running weights of 500 g each. This weights can be delivered in the color blue and are high quality. The matching exercises can also be bought in our shop.
Product features:
1 pair of running weights
Weight:500 g each
High quality - durable and practical with a velcro closure
Also, has metal brackets for better maintenance
Comfortable to wear
Easy to clean
Made with skin-friendly nylon
Fabric color: Blue
For use on arms or ankles
Good luck with your training!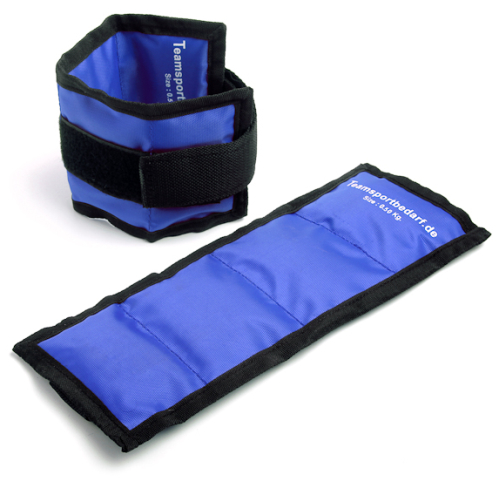 2x 500 g (pair) Running weights - cuff weights
Cuffweights for jogging, walking and aerobic
---
---