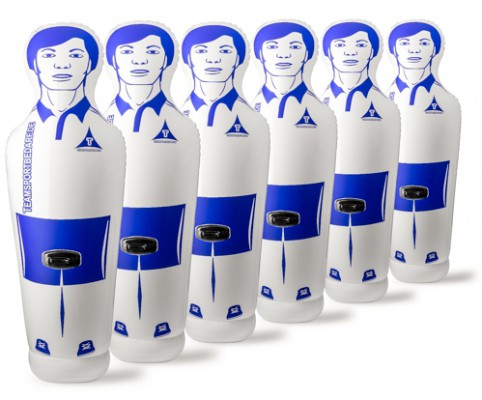 6x Inflatable Air Mannequin training dummy - 200 cm 
The trainingdummy TEAMI is a modern training device that has the size and shape of a fictitious opponent. The TEAMI receives its stability and shape only by filling with air (body) and water (foot), thereby reducing the risk of injury to a minimum. You can use it indoor and outdoor. The TEAMI is inflatable, so there is no risk of injury in physical contact. You will receive a set of 6 modern training devices which is also used in professional sports. The matching exercises, you can also find in our shop.

Product features:
Set of 6 training dummies

TEAMI for youth and adults

Size: 200 cm solid pvc material

Innovative footer

Very resilient

Fill it with air (body) and water (foot)

Each with two handles on the sides

Indoor and outdoor use

Professional goods

Training focus:
Goalkeeper training

Goal situations

Header Training

Technical training

Coordination training

Tactics training

Dribbling

Standard situations

Suitable accessories:

Good luck with your training!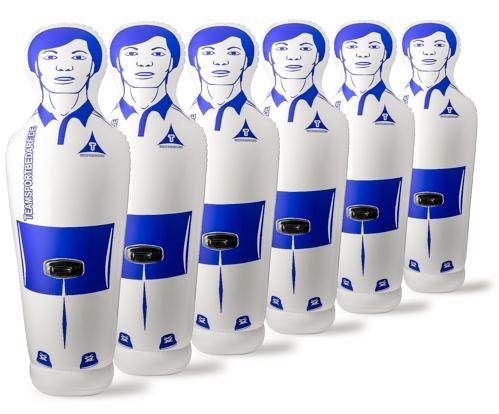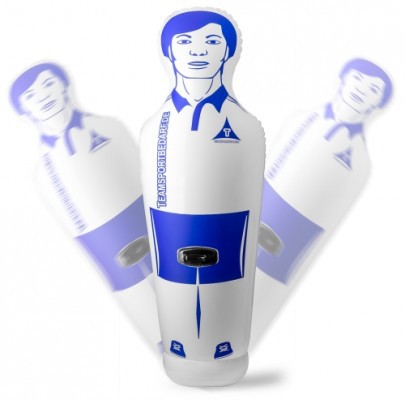 6x inflatable Air Mannequin training dummy - 200 cm
6 inflatable freekick dummies TEAMI - size 200 cm
---
EUR 339.90
*
Unit price
EUR 56.65 / piece
In stock. Order by 11 am, dispatch the same day.
---