Air Mannequin training dummy TEAMI (200 cm) - inflatable
The training dummy TEAMI is a modern training device for kids and youth that has the size and shape of a fictitious opponent. The air mannequin gets its stability and shape only by filling with air (body) and water (foot), thereby reducing the risk of injury to a minimum. It is suitable for indoor and outdoor use. The TEAMI dummy is inflatable, so there is no risk of injury in physical contact. You get a modern training equipment which is also used in professional sports. The matching exercises, you will find in our shop too.

Product features:
Training dummy Teami for youth and adults

Size: 200 cm

Solid sheet material

Innovative footer

Very resilient

Fill it with air (body) and water (foot)

Two handles on the sides

Indoor and outdoor use

Training focus:
Goalkeeper training

Goal situations

Header Training

Technical training

Coordination training

Tactics training

Dribbling

Standard situations

Suitable accessories:
 
Good luck with your training!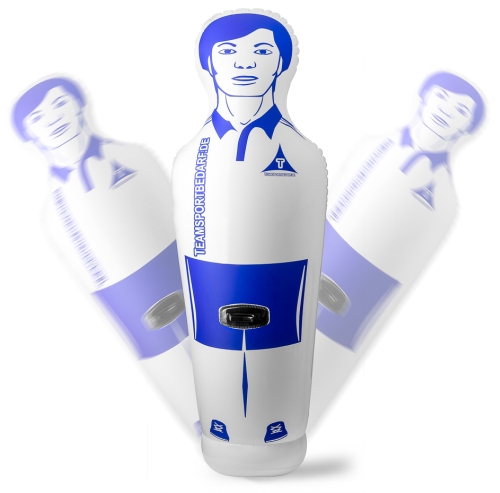 Air Mannequin training tummy TEAMI (200 cm) - inflatable
Inflatable Freekick dummy TEAMI - size 200 cm
---
EUR 59.90
*
Unit price
EUR 59.90 / piece
In stock. Order by 11 am, dispatch the same day.
---