Medicine ball 5 kg - Ø 25 cm
You get a bounceable 5 kg medicine ball made of high quality rubber. The surface of the ball has a good grip and therefor ideal for strength and endurance training. The diameter of the medicine ball is approximately 25 cm. The rubber valve enables easy regulation of the air pressure in the ball. Teams from professional sports already train with our products. In our shop, you will also find more medicine balls and the appropriate training exercises.

Product features:
High quality medicine ball

Weight: 5 kg

Diameter: 25 cm

Color: Red

Material: rubber grippy surface, Rubber valve

Bouncable

Solid quality
Good luck with your training!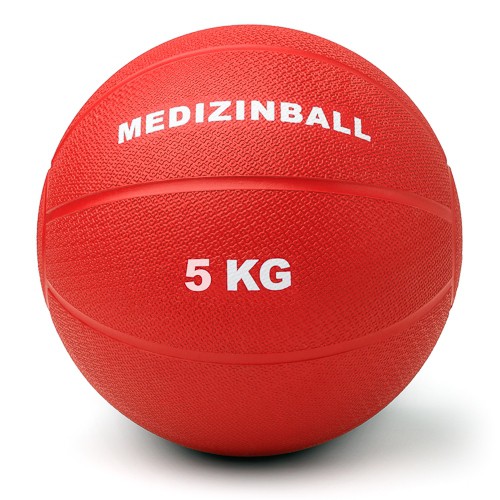 Medicine ball 5 kg - Ø 25 cm
Bounceable 5 kg medicine ball made of high quality rubber
---
---