You get a high quality goal net for Youth football goals 5 x 2 m. The goal net (red-white) is very solid, without knots and suitable for net depth 80/150 cm. The price refers to 1 single goal net. The football goal is not included. Matching goals, as well as other net types, and training exercises, are available in our shop. Also trainers from the professional sector buy from us.
Product features:
Goal net for youth football goals 5 x 2 m
Net depth: 80/150 cm
Thickness: 4 mm (without knots)
Mesh size: 120 mm
Material: Polypropylene (PP) high strength
Color: red-white
Quantity: 1 network
Solid and and UV-resistant
Professional quality
Contains:
1 football goal net for football goals for 5 x 2 m
1 rope to attach the net to the base frame
1 rope for stretching the net between the goalarchs.
You receive a detailed invoice with every purchase!
Good luck with your shot on goal!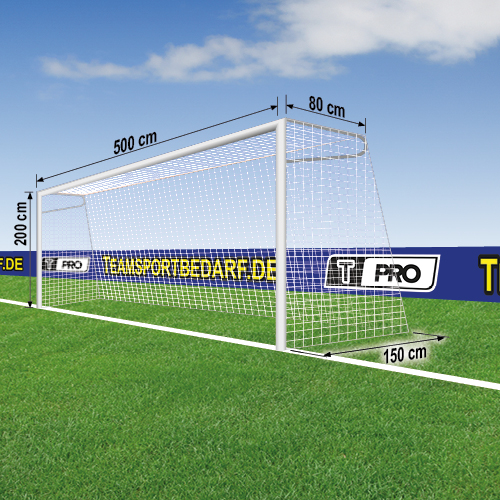 Goal net (red-white) - 5 x 2 m, 4 mm PP, 80/150 cm
Youth football goal net (red-white) 5 x 2 m / 4 mm PP, 80/150 cm
---
EUR 44.90
*
Unit price
EUR 44.90 / piece
In stock. Order by 11 am, dispatch the same day.
---