Start number bibs - with print
---
${ $store.getters.currentItemVariation.variation.availability.names.name }
---
You get start number bibs, printed as you desire. These are very well made, extremely durable (material: 100% polyester) and are very easy to wear (for example, in marathons). Fixing is by lateral strips at the bottom of the start number bibs. The material is very suitable for printing, for example, with start numbers and advertising printing. Contact our graphics department with your specific requests: E-mail: grafik@teamsportbedarf.de.
Extras:
two-sided printing EUR1,30.
Material: 100% Polyester
Size: One size
Dimensions: 47 x 31 cm (one side)
Dimensions: 94 x 31 cm (both sides)
Color: White.
Professional grade quality.
You receive a detailed invoice with every purchase!
Good luck in the marathon!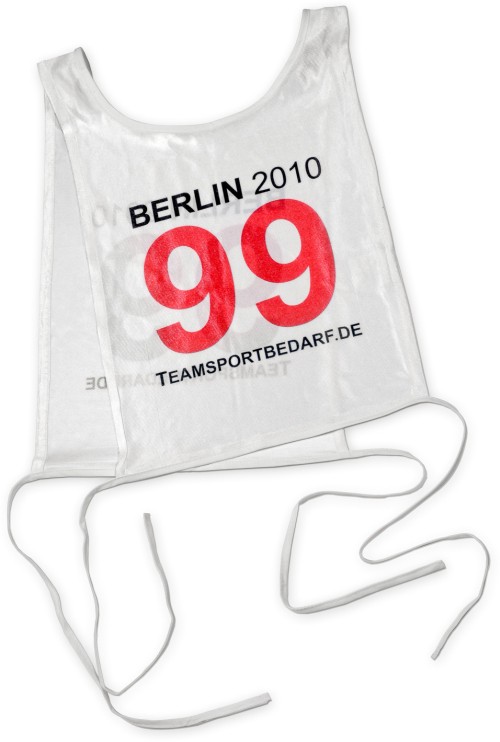 { "@context" : "http://schema.org/", "@type" : "Product", "@id" : "3230", "aggregateRating" : { "@type" : "AggregateRating", "ratingValue" : "4.27", "reviewCount" : "11" } }