Safety Vest – with the desired imprint (EN471)
---
${ $store.getters.currentItemVariation.variation.availability.names.name }
---
Safety Vest – with the desired imprint (EN471)
A safety vest with your desired imprint. The vest is very well processed and extremely tearproof. The material can be printed on easily, e.g. for advertising imprints. (Attention: white imprints are generally not possible. All white elements come out in the colour of the background.) The following colours are available: neon yellow, orange, red, pink and white. Whether children or adults, there is the right size for all (size S suitable for children from 6 - 12 years). You ca e-mail the desired imprint to our graphics department: E-mail: grafik@teamsportbedarf.de. The above price refers to one safety vest with one-sided imprint. In our shop you can also wind safety vests without imprints. Professional teams buy from us, too.
Product details:
safety vest (EN471) with the desired imprint
size S: kids (width: 45 cm, length: 48 cm)
size XL: adults (width: 66 cm, length: 66 cm)
size 3XL: adults (width: 72 cm, length: 70 cm)
colours: neon yellow, orange, red, pink and white
material: polyester
fastener: velcro
features: reflective stripes all around
packaging: single in plastic bag
certificates: approved according to EN471
imprint: one- or two sided, also possible in colour
imprint types: text, logo, emblem, number, advertising, etc.
e-mail of the graphic department: E-Mail: grafik@teamsportbedarf.de
quality: tearproof, quality processed
PRINTING:
Printing according to your ideas. No matter if text, logo, coat of arms, number, advertisement, sponsor, etc., simply let us know your wish for the imprint by mail.
For complex logo or graphic processing, a surcharge is charged.
Good luck with your training!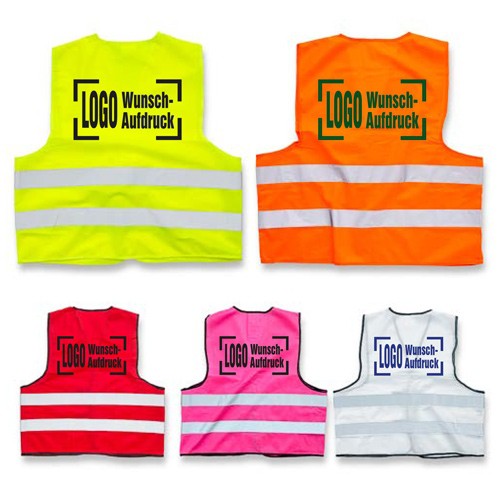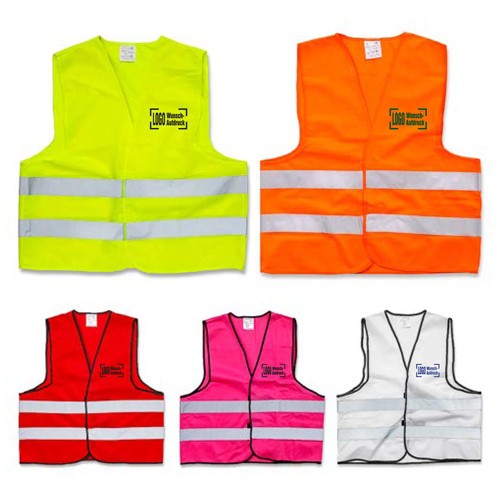 { "@context" : "http://schema.org/", "@type" : "Product", "@id" : "3341", "aggregateRating" : { "@type" : "AggregateRating", "ratingValue" : "4.54", "reviewCount" : "35" } }