Training Aid Set (small) - Season Preparation
A training aid set (small) with the focus: season preparation. The set includes items required for an innovative training and, primarily, new season preparation. With it, you can set up numerous parcours and tasks. This training aid set helps you to make your daily training varied and effective. This guarantees a successful season opening. Some German professional clubs already work with our training materials!
Contents of the set:
1x coordination ladder 6 m
10x perforated cones, red - height: 38 cm
5x hurdle poles - length: 1 m
6x slalom poles 160 cm (ø 25 mm) 2-piece
2x medicine balls 3 kg - ø 23 cm
Good luck with your training!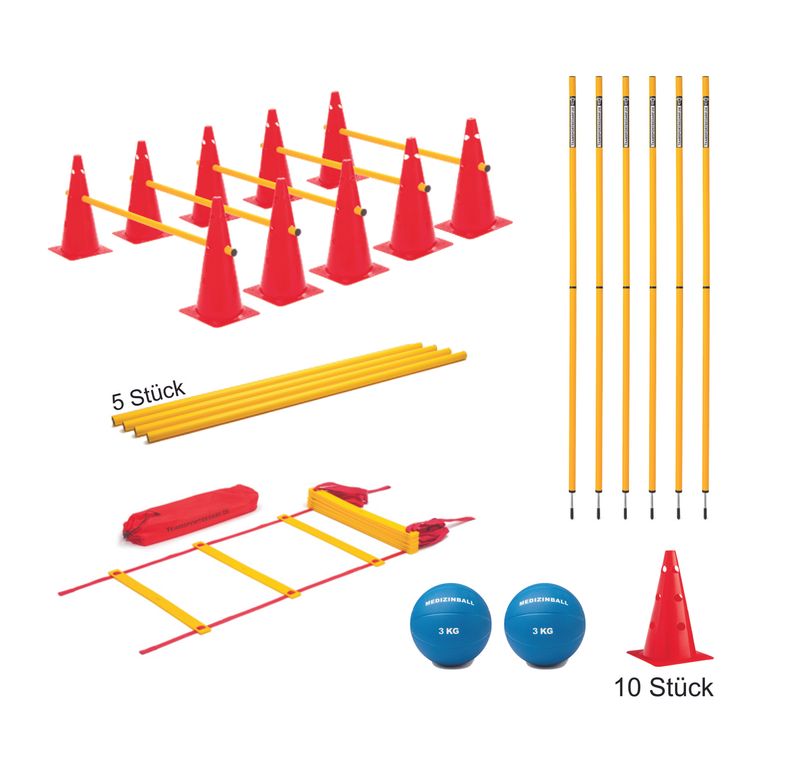 Training Aid Set (small) - Season Preparation
quality training aid set (small) - season preparation
---
---