Download (CW 48) - Offensive 1 vs 1 at the sideline (Football)
---
${ $store.getters.currentItemVariation.variation.availability.names.name }
---
Download (CW 48) - Offensive 1 vs 1 at the sideline (Football)
A professional football training session of the week to download. Focus: Offensive 1 vs 1 at the sideline. These innovative training session (8 pages) are not available in stores, but only from us. You can immediately download these exercises to your tablet or smartphone. We have written and compiled these exercises together with an experienced team of football coaches. These are training exercises with a very comprehensible structure, combined with excellent animated colour graphics and videos. This allows you to diversify your daily training. You will also find the right training aids or card files in our shop. Professional trainers work with our products, too!
In the European Championship qualifier against Belarus, the Germans had the opportunity to qualify early for the European Championship in 2020. The result in this game was clear. However, we also noticed that many offensive 1 against 1 situations on the wing led to scoring chances. So also by Serge Gnabry (minute 0:50 in the video).:HERE
We have dealt with this topic in the next training session of the week for you.
Recommended by BDFL (Bund Deutscher Fußball-Lehrer)!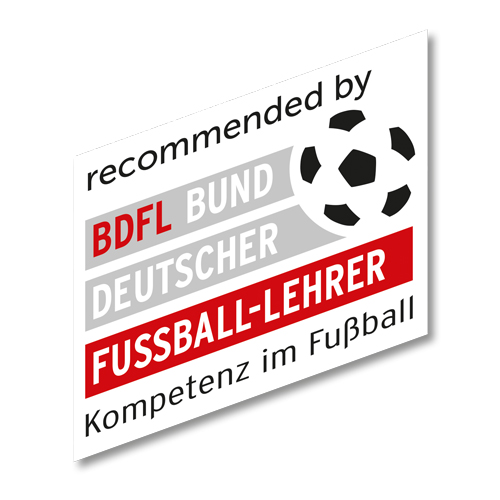 Product details:
high-quality training session of the week
warm up-main part-final part
incl. animated graphics and trainingsvideos
PDF of 8 pages
download immediately to your tablet or smartphone
Training focus:
reaction time
skill dribling
pace
etc.
Good luck with your training!