You get a spacious medical case with solid metal locks (lockable), without contents. Inside the suitcase are hanging straps for all medical utensils. The case is made of high quality components produced from aluminium and has a volume of about 42 liters. The matching fillings and a completely filled case can also be found in our shop. This case is supplied without contents. Coaches from various professional sports also work with our products. Product details: High quality medical suitcase, Material: Aluminium, Dimensions: approx 52 x 37 x 22 cm (LxWxH), Weight: 3 kg, Capacity: about 42 liters. Without contents. Upholstered interior with straps, solid metal locks, reinforced corners. Very solid - professional goods. You receive a detailed invoice with every purchase! Good luck in the next game!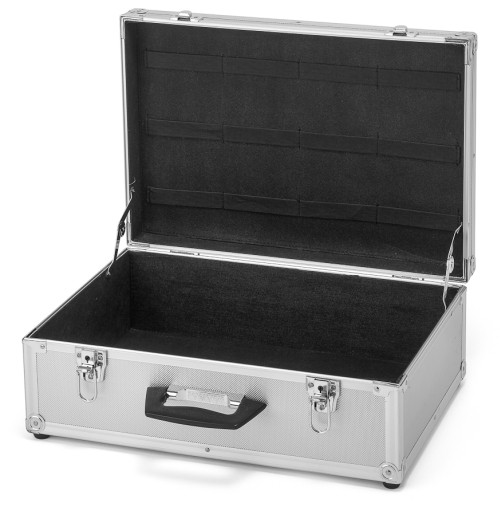 First aid case - aluminium (without content)
Lockable aluminum medical case Dimensions: approx 52 x 37 x 22 cm (LxWxH)
---
EUR 59.90
*
Unit price
EUR 59.90 / piece
In stock. Order by 11 am, dispatch the same day.
---